Award Winners
First Prize
Hey Experienced Workers! Please Tell Me about the Secret Rest Stops!
Business Category
Kanagawa Prefecture SME Management Consultant Association Open Data PJ
"Hey Experienced Workers! Please Tell Me about the Secret Rest Stops!," developed by Kanagawa Prefecture SME Management Consultant Association Open Data PJ, was highly valued by the judges both for its appeal and high level of open data utilization and awarded first prize.
In contrast to the somewhat embarrassing title, this is an advanced work created by thoroughly understanding the issues faced by the field workers in the distribution channels. This work focuses on the rest stops as "implicit knowledge" in light of the fact that convenient rest stops are known only by experienced drivers in most cases.
As the team say "Time and place are important for taking a rest, and we focused on 'place' ," this is a tool to reduce the stress of new drivers and drivers assigned to new routes and ensure efficiency and safety in operational work by utilizing information in the digital tachographs of cars of experienced drivers to provide information on appropriate rest stops and the surrounding areas.
This submission is simple and convenient. It operates mostly in web in conjunction with Google functions including street view, and can be used from a browser. It has functions such as route search, display of the 360-degree images of rest stops and search by free keywords. This tool can be improved by adding automatic registration of rest stops (CSV data is uploaded manually now) and a function to introduce high-quality rest stops by taking into account the road width and traffic volume. This tool reminds us of the possibility of using open data for providing management consultation to enterprises and for creating new business models, and is practical and is full of future possibilities.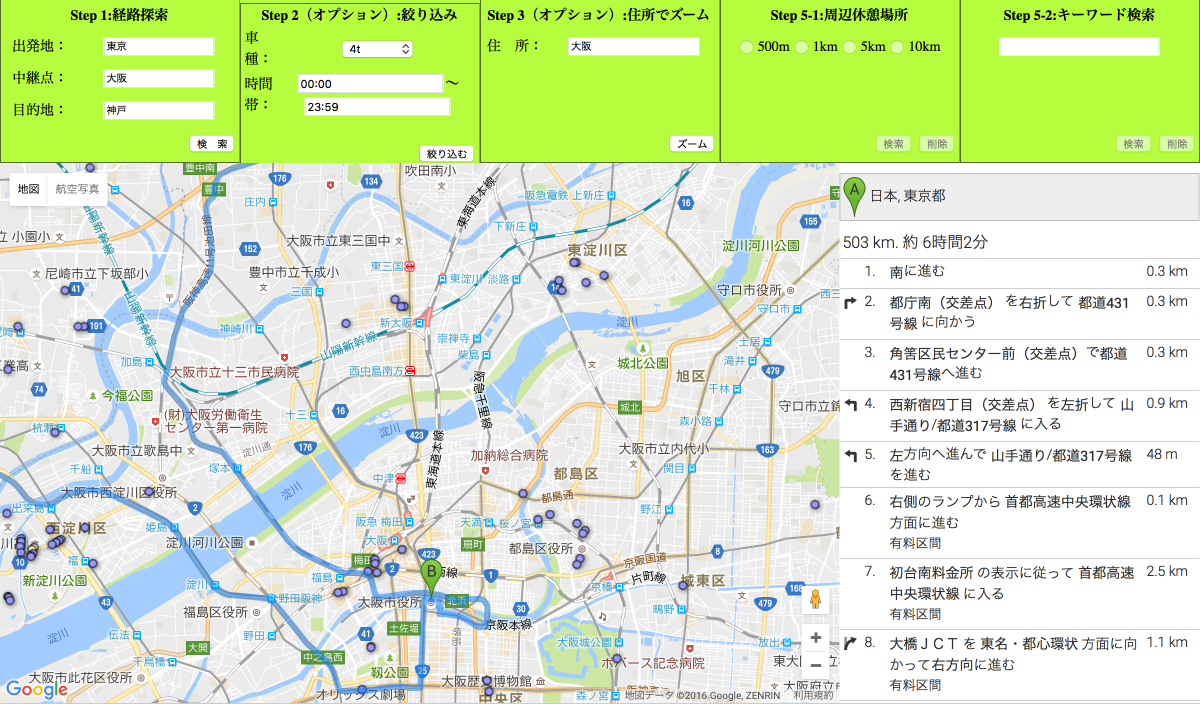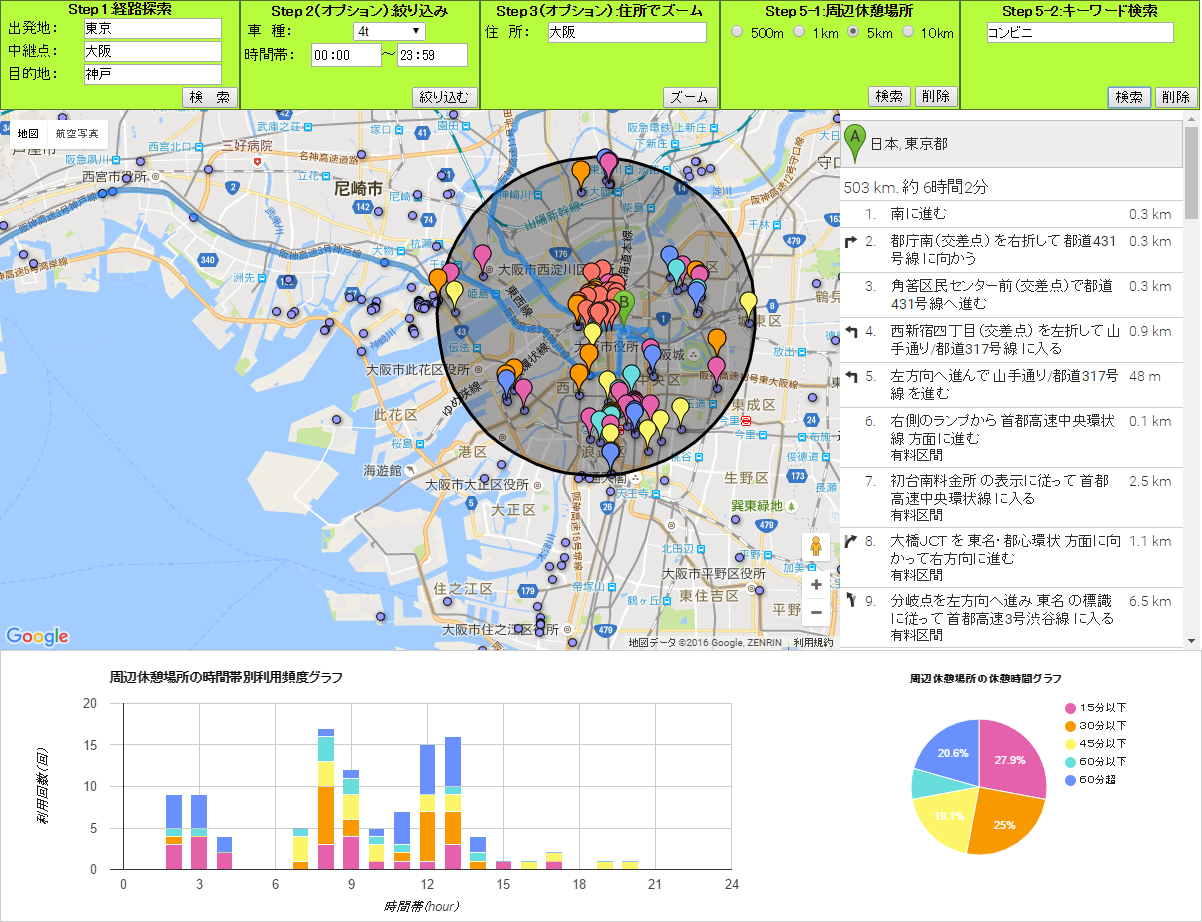 ---
Second Prize
Logistics Control Center: Realization of Driver-friendly Long-distance Transportation
Business Category
WingArc Logistics Contest Project Team A
WingArc Logistics Contest Project Team accomplished a feat by winning two second prizes by their two submissions. Currently, many drivers work in a tough working environment such as long working hours and day-night reversal working hours. WingArc Logistics Contest Project Team A proposed a support for drivers through "zonal delivery" and "drivers chart" from the point of view of "reducing the long working hours and reducing time constraints on drivers."
"Zonal delivery" is a mechanism to prevent unnecessary long-distance displacement by efficient truck exchanges. This app sends drivers' digital tachographs to MotionBoard, superimposes arrival areas from multiple logistics centers and calculates the "cross-points" where drivers can swap trucks so that it is possible to deliver goods safely without the need for drivers to depart from familiar routes.
"Drivers chart," which releases the evaluation of each driver's safe driving practice, can appeal safe delivery to shippers. It can also ensures drivers' safety by signaling dangerous routes using operating information. This app aims to reduce the burden of drivers and improve workplace efficiency by increasing their motivation by ranking chart, etc. from diversified standpoints.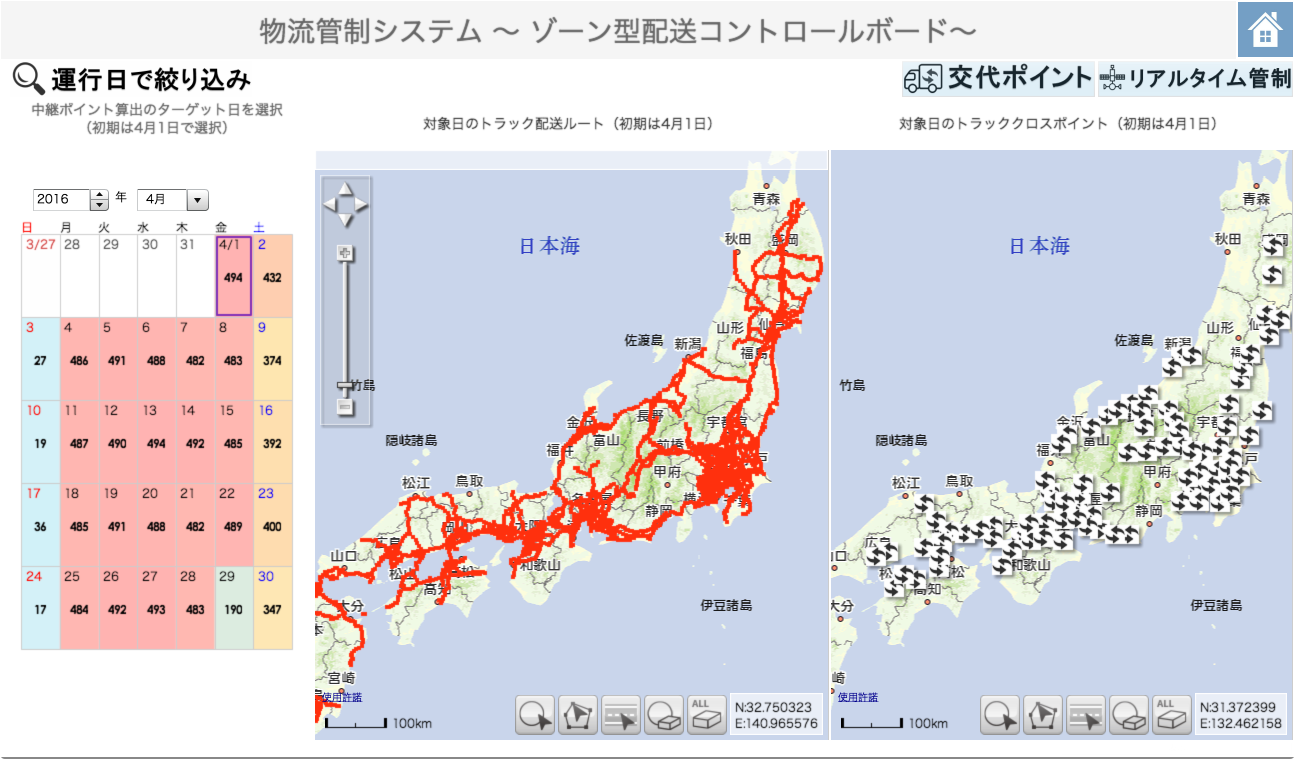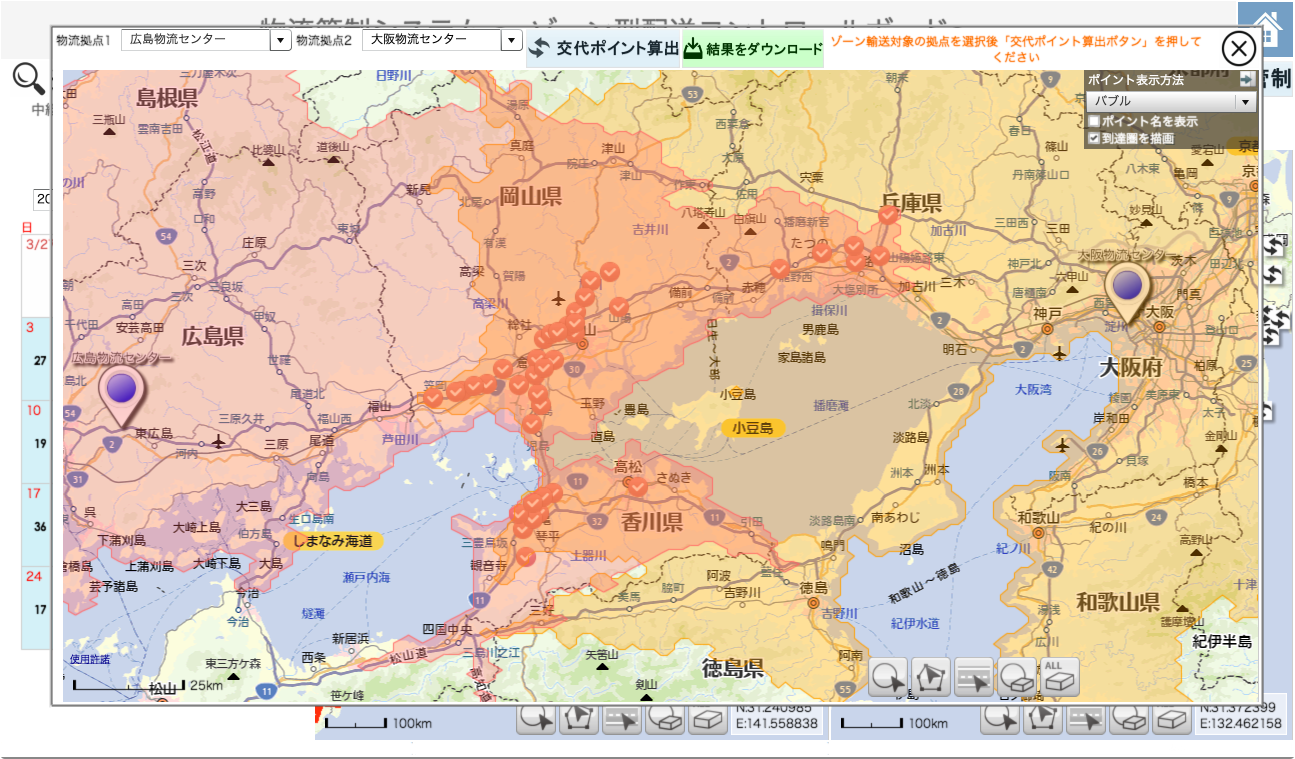 ---
2D/3D Visualization Animation of "Daily Operation Reports" and "Truck Operation Chart Information
General, Education, and Game Category
Yohei Ogino
The second prize in the General, Education, and Game Category was awarded to Mr. Yohei Ogino's submission. It focuses on "truck operation chart information" and "daily operation." It visualizes the dynamic state of trucks and drivers in 2D/3D animations. Saying "Data visualization is an awareness-raising tool," he explained why he created the tool by illustrating a case where viewing longitude and latitude simply in chronological order does not let him understand the actual state.
While developing his work, he was inspired by "NYC Taxis: A Day in the Life"(*) submitted to the open data contest in New York City. It allows you to map the trip routes of 10,000 taxies in New York. He created his work by studying it, and mashing up his work with the data provided by the Geospatial Information Authority of Japan.
Using this viewer, you can observe the dynamic state of drivers. The issue on rest stops, operational errors of digital tachographs, etc. dealt with by the first prize winning work will be visualized and you will learn the interesting state of drivers. This is a tool to raise your "awareness."
(*) http://nyctaxi.herokuapp.com/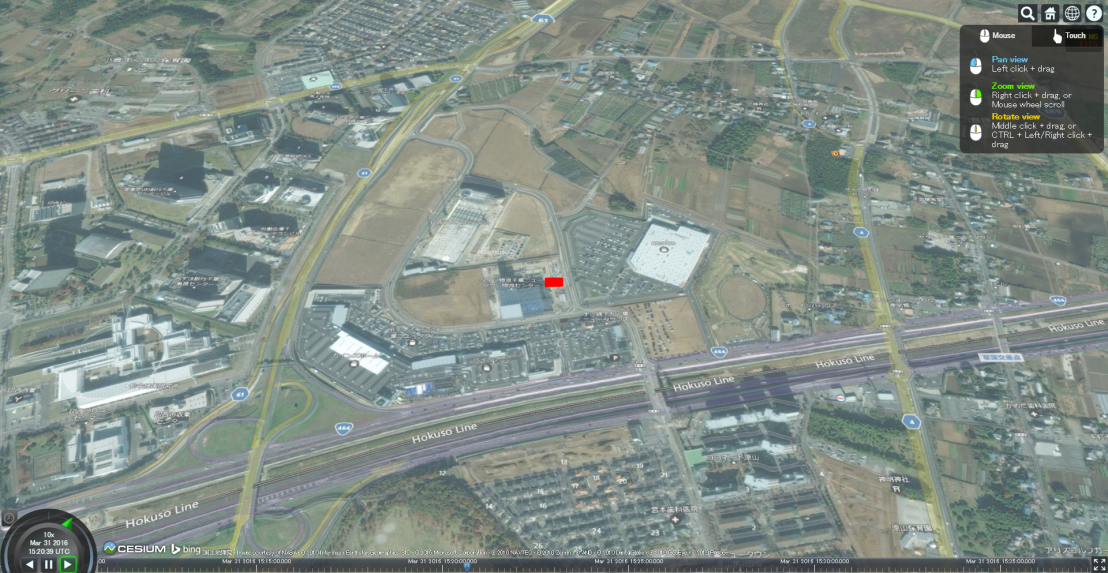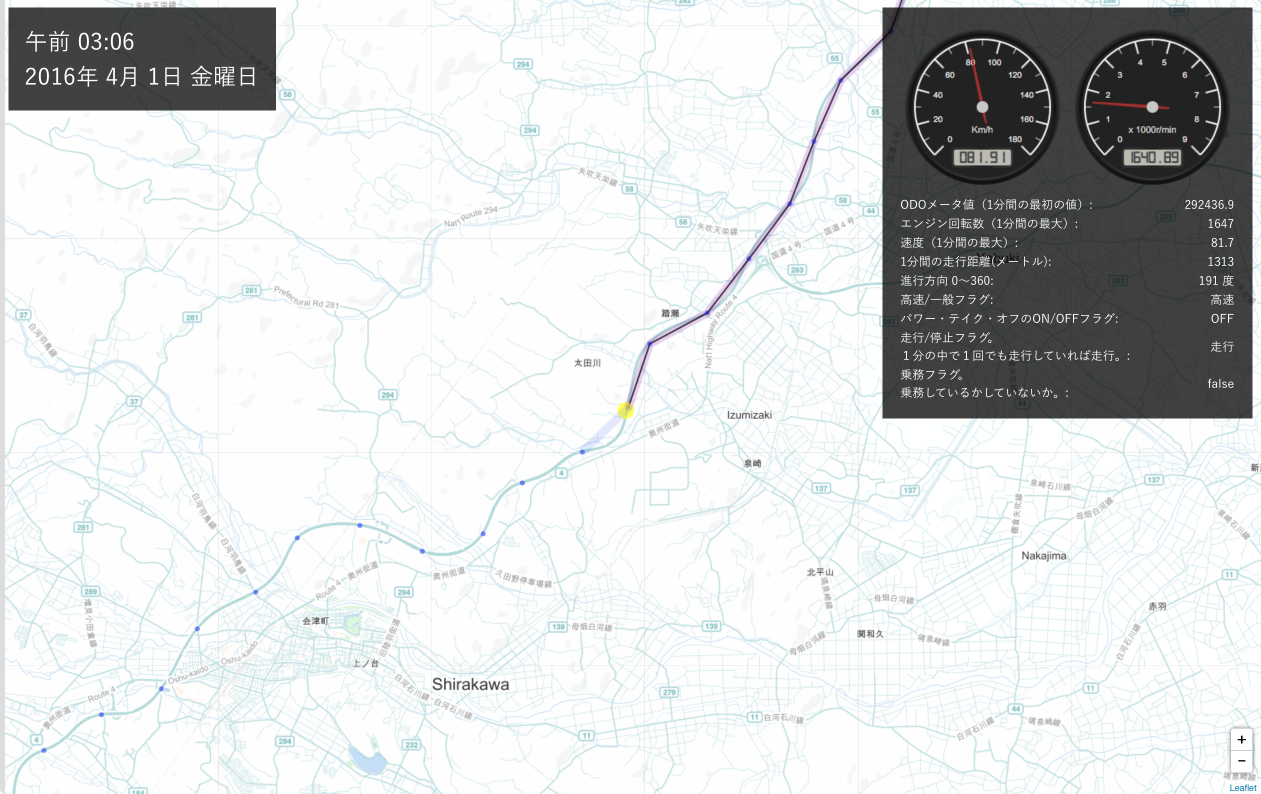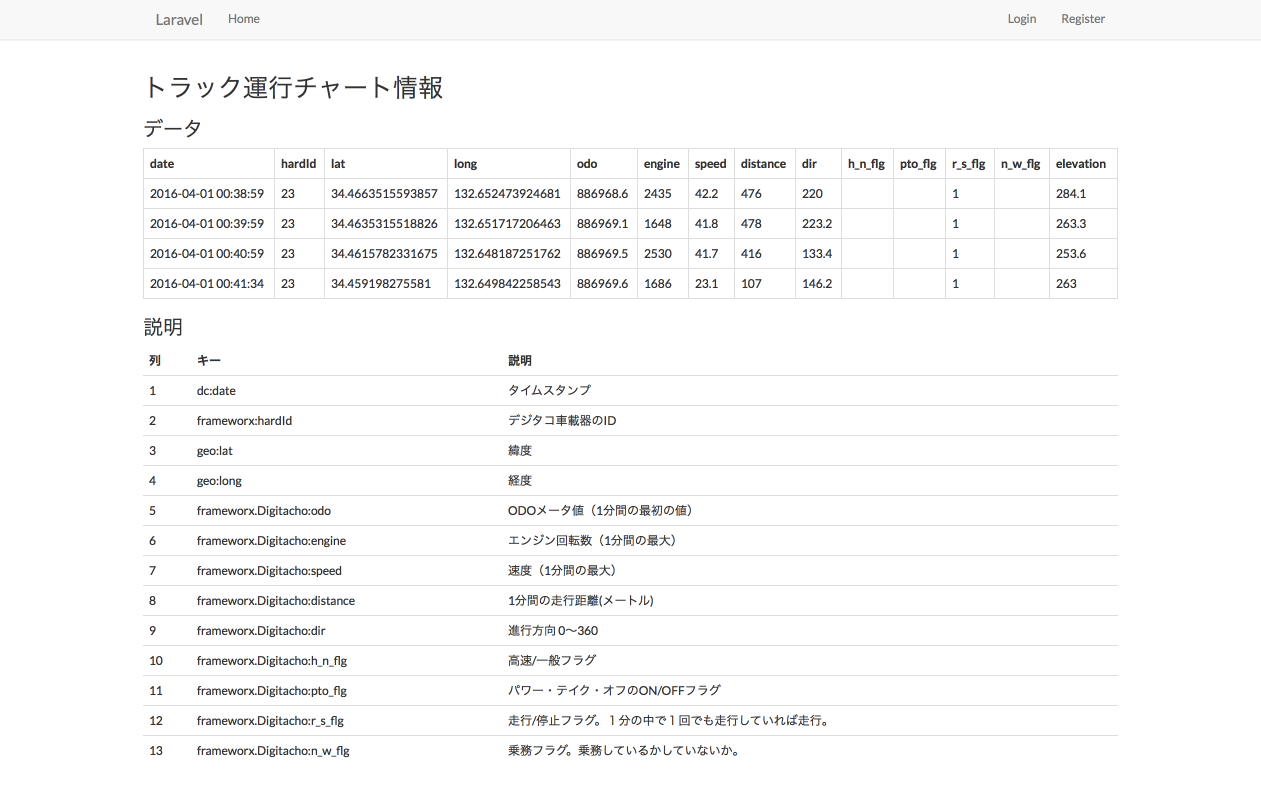 ---
LogiZap MotionBoard
— LogiZap MotionBoard: Proposal for Securing Human Resources and Streamlining Business with New Labor Management
Business Category
WingArc Logistics Contest Project Team B
WingArc Logistics Contest Project Team B proposed an idea to increase the retention rate of warehouse staff and to realize efficient warehouse layout. "LogiZap MotionBoard" tries to solve working environment issues of warehouse staff such as "bitter cold and severe heat caused by poor air conditioning in the warehouse," and "a sense of unfairness" from the viewpoints of "exercise" and "monitoring."
This app measures the number of steps, heartbeat, calorie consumption, etc. of picking worker in real time, and provides the data to the mobile device of each worker. This changes the mindset of the staff, and they start to regard picking as physical exercise. Associating workload with "dietary effect" is an effective first step to eliminate a sense of unfairness among the staff.
In management terms, monitoring the vital data can prevent accidents, and monitoring the warehouse environment in real time helps to ensure the optimal environment to workers.
"LogiZap MotionBoard" contributes to the increase of the staff's retention rate and efficient warehouse operation as a whole such as optimal warehouse layout.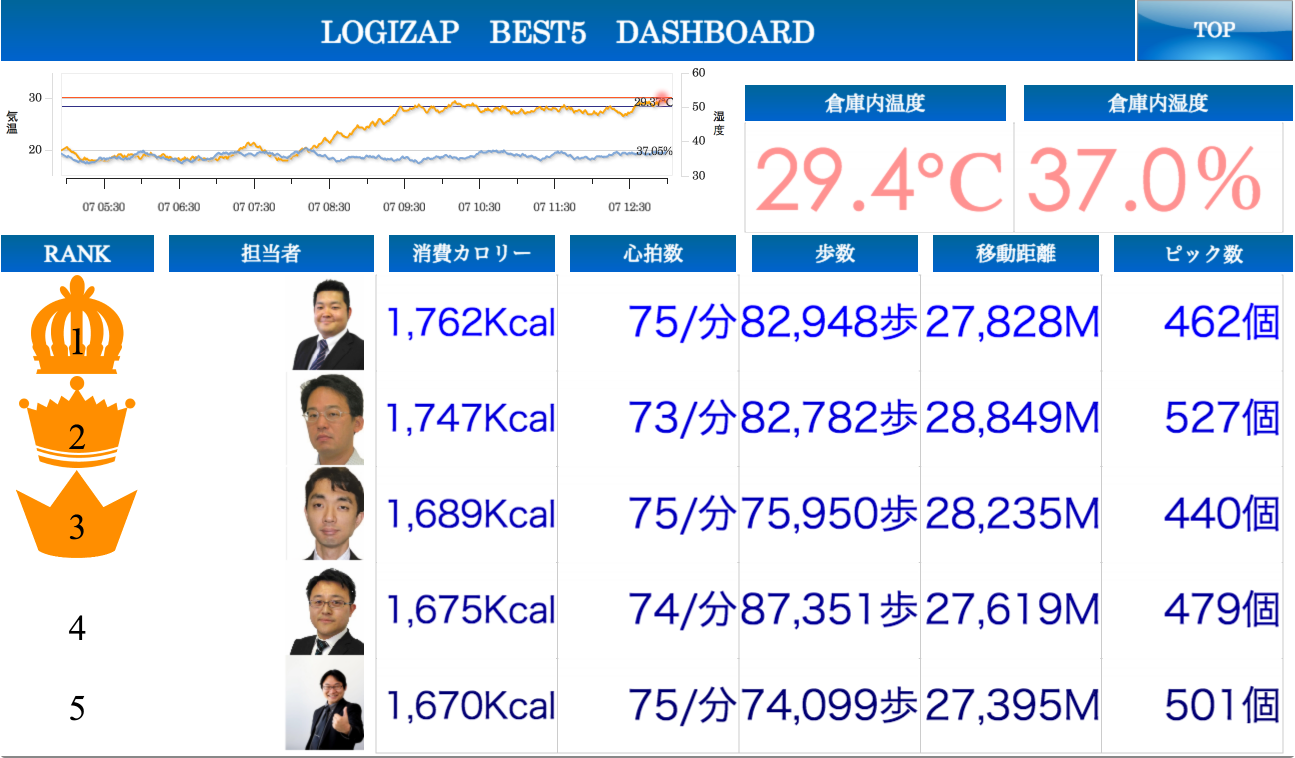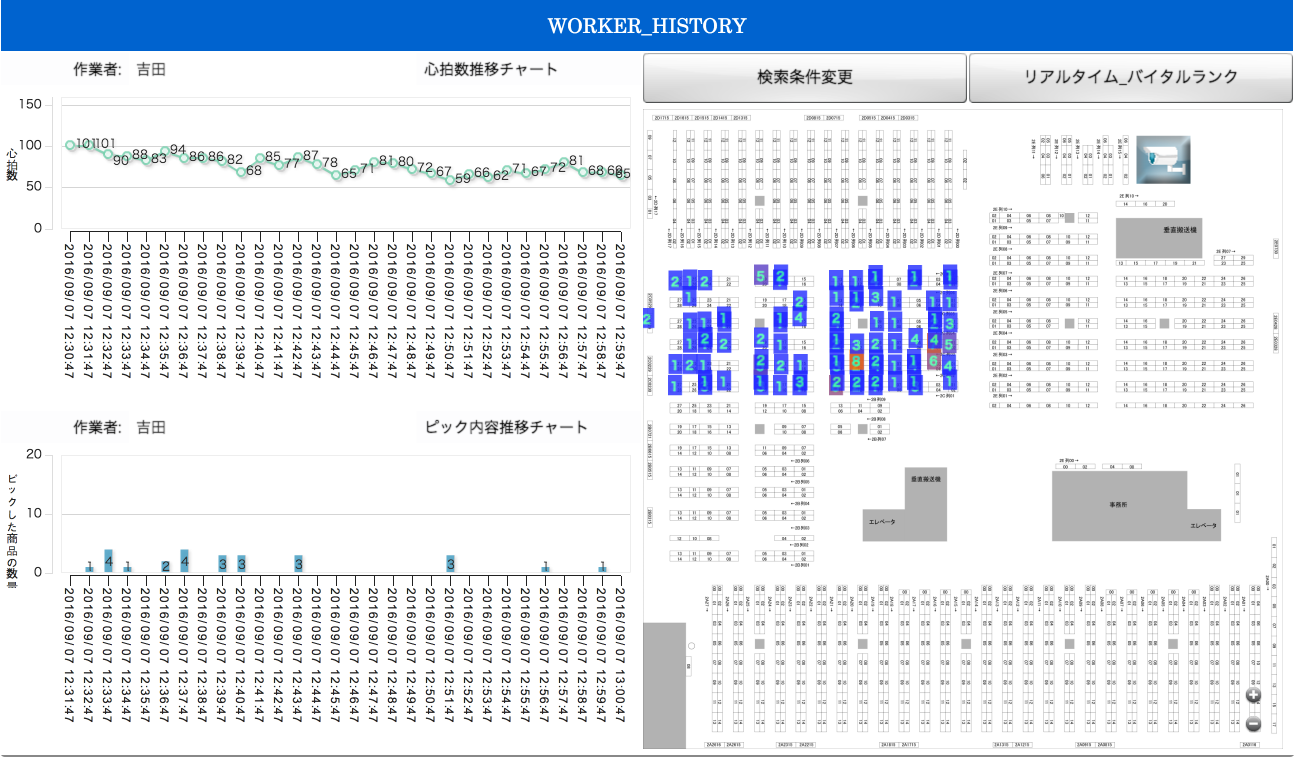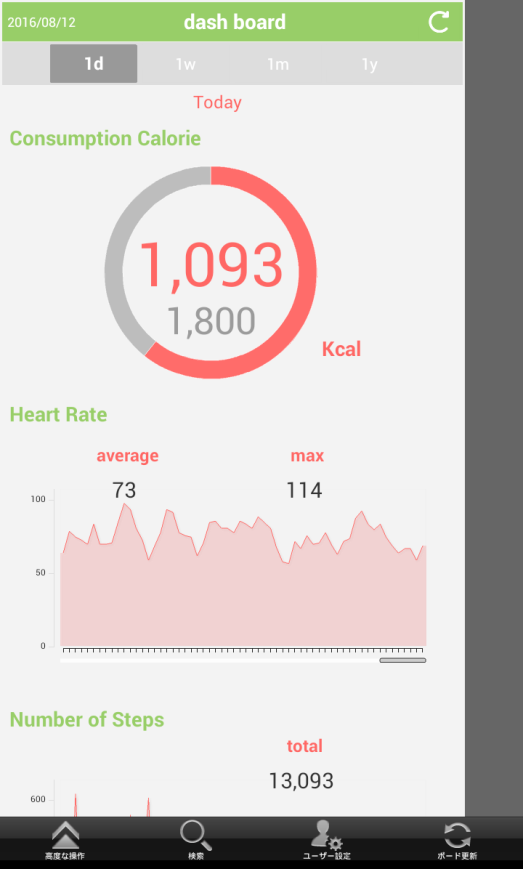 ---
Evolutionary Logistics Optimization of Picking Collaboration by the Visually-challenged in Warehouse
Study Category
谷口 文太、宮永 翔大郎、前川 廣太郎、 延原 肇
The second prize in the study category is awarded to excellent research paper on distribution and logistics. This study focuses on ensuring the safety of the visually-challenged people who do picking in warehouse to increase the employment rate of the visually-challenged which is less than six percent in Japan.
The multi-agent simulation in this study finds the best moving path for the visually-challenged warehouse workers in conjunction with a genetic algorithm by utilizing the work log data released during the contest. The study claims that the employment of about 70,000 people will be created if the study result is adopted. This study may lead to an essential solution to the employment issue of the physically-challenged people, including the visually-challenged, in Japan.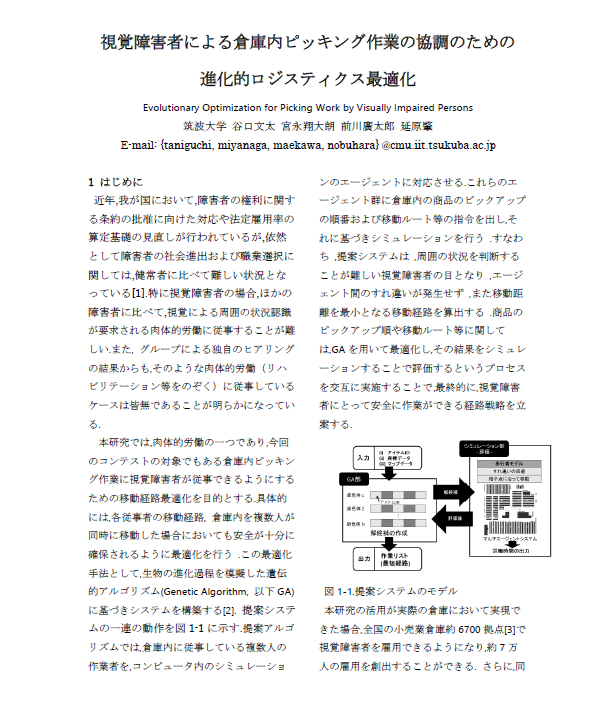 ---
Honorable Mention
Caribou
Business Category
Hiromu Ishikawa and his peers in Nomura Laboratory
"Caribou" won the honorable mention in the General, Education, and Game Category. This app has ranking function and mapping function, and visualizes drivers' driving skills. The ranking function aims to promote the information exchange among drivers and to enhance the recognition of drivers in society at large. The mapping function prevents accidents by displaying where dangerous mishaps such as near-misses and sudden braking occur on the map. The app also can identify accident factors in detail by introducing external information such as weather forecast.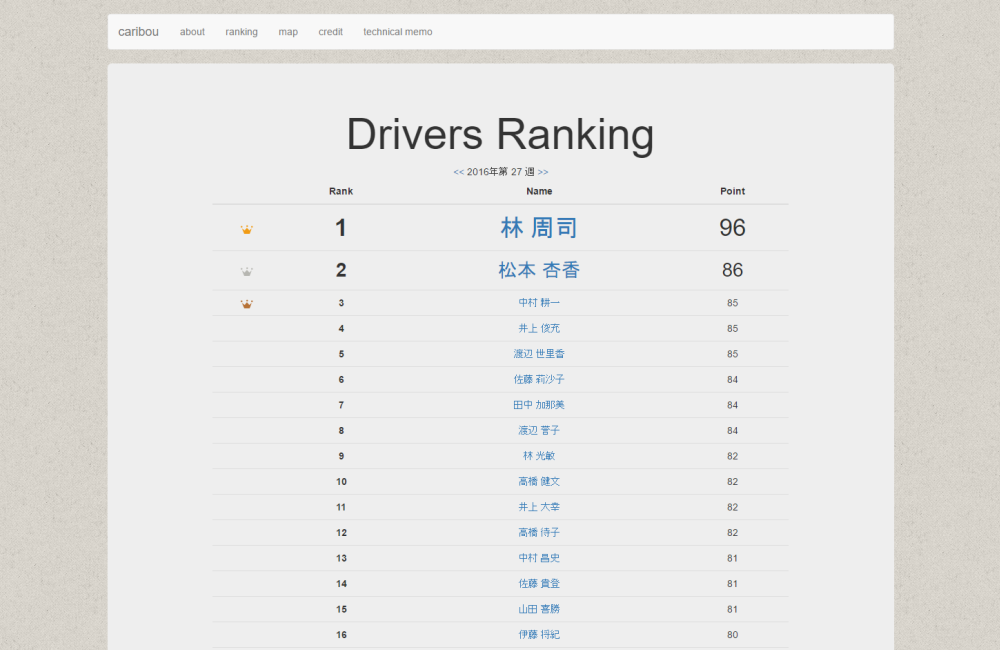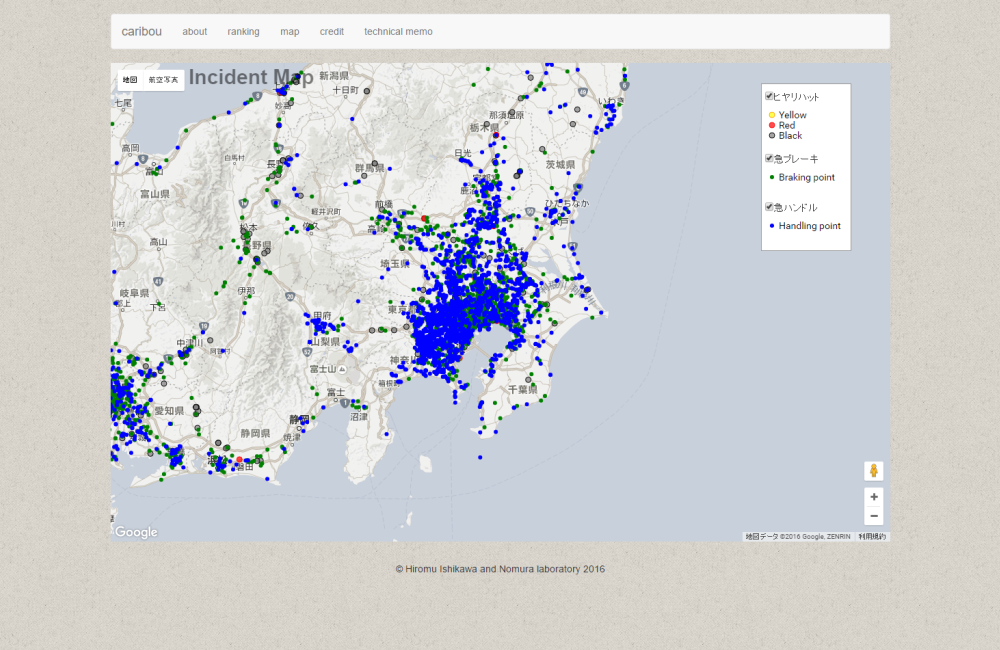 ---
Establishing Reservation-based Logistics Platform Project
Study Category
橋本 雅隆, 左向 貴代, 山本 緑 and 中三川 利菜 of Graduate School of Global Business, Meiji University
This study won honorable mention for its focus on the "contact point" between the shipping sites and logistics centers based on their view that "Logistics issues may be caused by the mismatch between the shipping sites and logistics centers." The aging and shortage of drivers are serious problems. One trigger behind these problems is long binding time. Especially, the wait time of truck cargo loading is an acute issue.
To solve the issues, two proposals were presented. One is to introduce a reservation system to reduce waiting. The other is to synchronize logistic center operations and ordering systems to eliminate the separation between them by establishing Logistics Reservation Center (LRC) and putting the system in the cloud. If the seamless cooperation between the shipping sites and logistics centers proposed by this study is realized, it can be an efficient solution to the low productivity of logistics in Japan.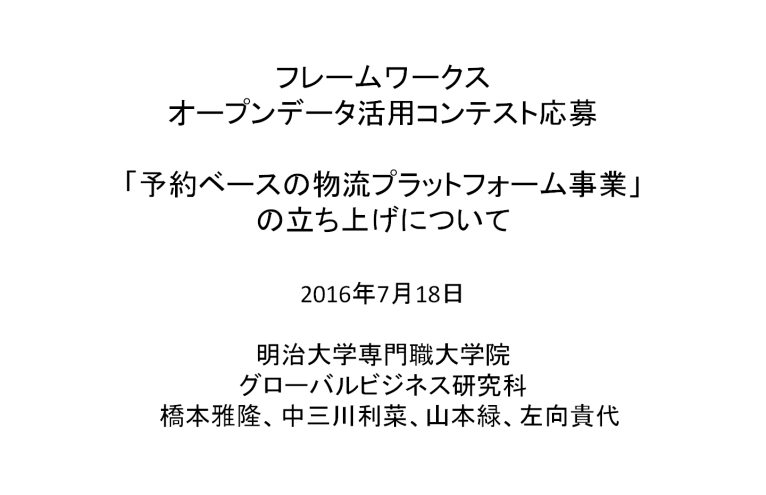 ---
Luxembourg Ministry of the Economy Special Prize
WingArc1st Inc.
Unscheduled special prize was awarded by Luxembourg Ministry of the Economy to WingArc Logistics Contest Project Teams that won two second prizes for their two submissions as recognition of their active involvement and achievement.
---